Home
/
Cocaine-Associated ST-Elevation Myocardial Infraction
Cocaine-Associated ST-Elevation Myocardial Infraction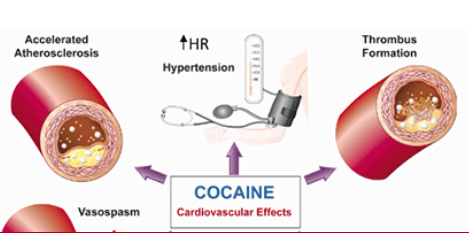 Acute ST-Elevation Myocardial Infarction (STEMI) is a common presentation but can occur in many complex clinical situations. In this case, a patient presents with severe chest and back pain, unequal pulses in the arms, diminished lower extremity pulses, and an ECG showing acute STEMI presumably involving the right coronary artery. There is a history of cocaine use. The challenges of managing such a patient are discussed and reviewed in this case.
Course Details
In this course, you will learn:
To recognize the co-existing complexities in a patient presenting with ST-elevation myocardial infarction
To coordinate a plan for the exclusion of aortic dissection in the setting of STEMI
To identify appropriate management of coronary thrombosis and coronary occlusion in the setting of cocaine-induced STEMI
---
Method and medium:
Learners participate in the interactive learning modules by correctly answering multiple choice questions dispersed throughout. Learners will be prompted to try again if a question is answered incorrectly.
The course will open in a new tab – to exit the course, simply close that tab.
---
 Estimated time to Complete: 30 minutes
 Credit/contact hours: 0.5