Atrial Myxoma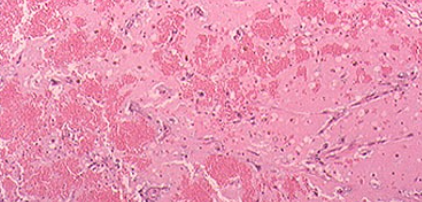 Cardiac tumors are unusual, but atrial myxomas are the most common benign cardiac tumors of the heart. Presentations can be highly variable, ranging from signs and symptoms of mitral valve disease (such as dyspnea) to embolic phenomenon, right heart failure, or rarely myocardial infarction or sudden death. In this interesting case, a patient presented with findings of left and right heart failure and was treated in the operating room with a minimally invasive approach (right mini-thoracotomy including left atrial myxoma excision and mitral and tricuspid valve repair.)
Course Details
In this course, you will learn:
To describe the potential physiologic consequences of large left atrial myxoma
To recognize the typical appearance of left atrial myxoma on echocardiography
To identify clinical factors suggesting multiple cardiac myxomas and the associated familial syndrome (Carney Complex)
---
Method and medium:
Learners participate in the interactive learning modules by correctly answering multiple choice questions dispersed throughout. Learners will be prompted to try again if a question is answered incorrectly.
The course will open in a new tab – to exit the course, simply close that tab.
---
 Estimated time to Complete: 30 minutes
 Credit/contact hours: 0.5